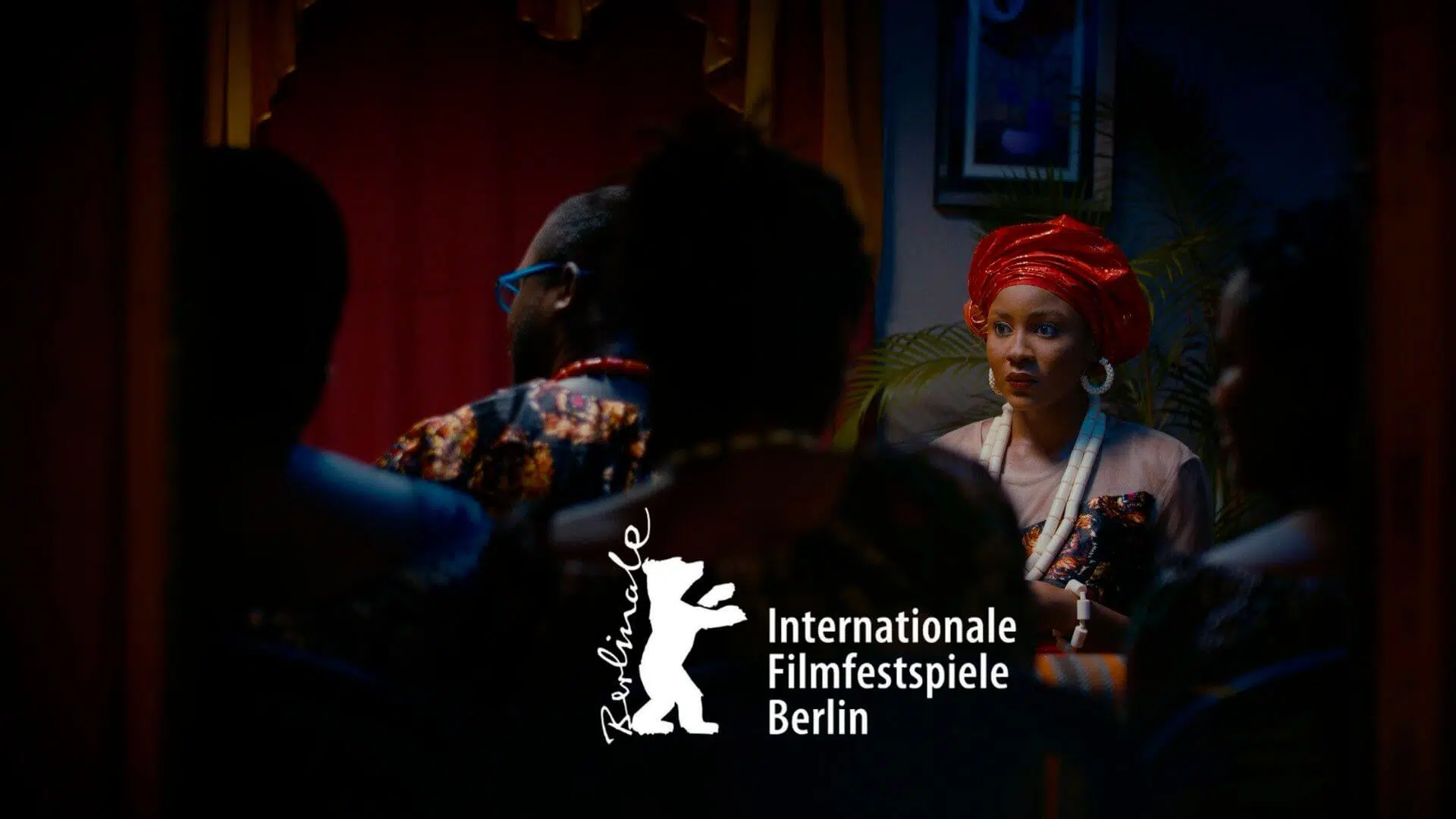 I was absolutely delighted when the highly talented Tunde Apalowo and Imafidon Gift Jesurobo-Owie invited me to work on the colour for their new film, All the Colours of the World Are Between Black and White.
Bambino and Bawa meet in Lagos and hit it off immediately. During their long trips around the city, they develop a deep affection for each other. But in a society which considers homosexuality taboo, they feel the pressure of social norms.

All the Colours of the World Are Between Black and White
This ground breaking LGBTQ+ film was shot in Nigeria, a country where homosexuality is illegal and punishable by up to 14 years of prison in the conventional court system.
As someone who regularly campaigns in the local and national press for greater LGBTQ+ rights, I was very aware of how important their new film was going to be. I was instantly drawn to both the story and vibrant creative energy emanating from Tunde and Gift during our first project kick off meeting.
I remember Tunde's overarching brief to me – which I suspect is any creative Colourists dream
I want you to paint with light

Babatunde Apalowo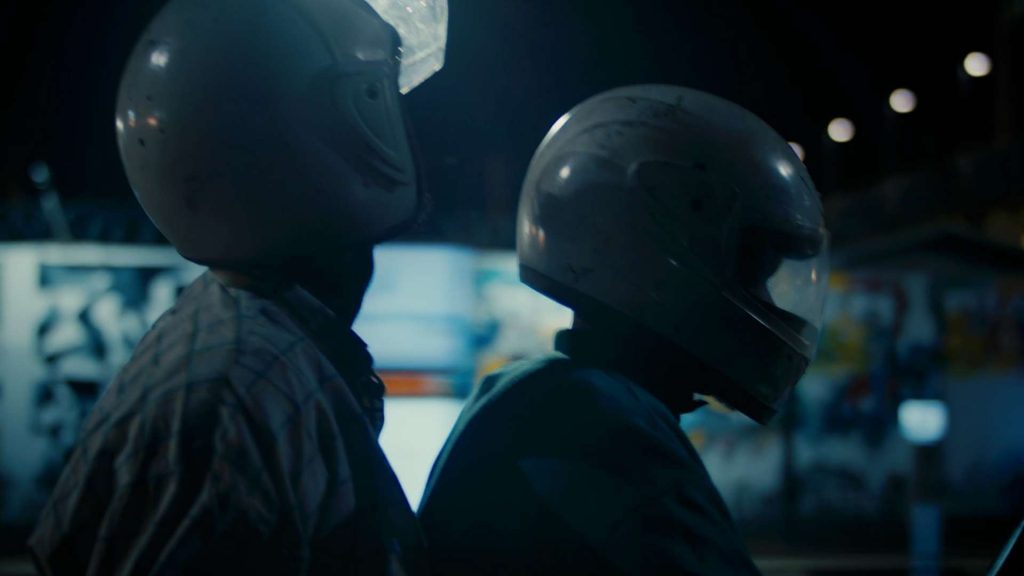 Painting with Light
Working on the colour for this film was probably one of the most challenging features films i've worked on, but was also one of the most beautifully rewarding processes I could have asked for.
Every shot, and every scene, was painstakingly analysed and worked on by hand. A series of advanced colour grading lighting techniques were used to advance what was in the original frame to something entirely new (from a colour perspective).
Award Winning Feature Film
At the 73rd Berlin International Film Festival, "All the Colours of the World Are Between Black and White" received a nomination for the Panorama Audience Award. The film, which had its world premiere on February 17, 2023, marks the directorial debut of Babatunde Apalowo, who is also nominated for the GWFF Best First Feature Award at the festival.
In addition, the film was honored with the prestigious Teddy Award for best LGBTQ-themed feature film at the festival.
I'll shortly be adding more stills and more before/after's to this page.
I had the pleasure of working with Matt on a recent project and was blown away by his skills as a colorist. His attention to detail and ability to bring my vision to life was truly impressive. Not only is he talented at his craft, but he is also a pleasure to work with – always professional and eager to collaborate. I would highly recommend Matt for any color grading needs, and I look forward to the opportunity to work with him again in the future.

Babatunde Apalowo, Director
All the Colours of the World are Between Black and White
About Babatunde Apalowo
Apalowo's passion for filmmaking began at an early age, and he honed his skills through various film programs and workshops. He has also worked on several film productions as a cinematographer and assistant director before making his debut as a director.
In his work, Apalowo explores themes related to sexuality, identity, and self-discovery, particularly within the African context. His films have been recognized at several international film festivals, including the Berlin International Film Festival, where he was nominated for the GWFF Best First Feature Award.
About the Teddy Awards
The Teddy Awards are an important recognition for LGBTQ-themed films at the Berlin International Film Festival. First awarded in 1987, the awards are named after the iconic Berlin landmark, the Teddy Bear. The Teddy Awards were the first award of their kind and have since become a platform for promoting LGBTQ visibility and issues in cinema.
The awards are presented in several categories, including Best Feature Film, Best Documentary/Essay Film, and the Special Jury Award. In addition to recognizing outstanding films, the Teddy Awards also celebrate the achievements of individuals who have made significant contributions to the LGBTQ community and film industry.
About Berlinale
Berlinale, is one of the most prestigious film festivals in the world. Founded in 1951, the festival takes place annually in Berlin, Germany, and attracts filmmakers, industry professionals, and movie enthusiasts from around the globe.
The festival screens films from a variety of genres, including feature films, documentaries, and short films. It also hosts a number of special programs, retrospectives, and workshops. The festival showcases a diverse range of films from established and emerging filmmakers, as well as highlighting important social and political issues through its selection of films.