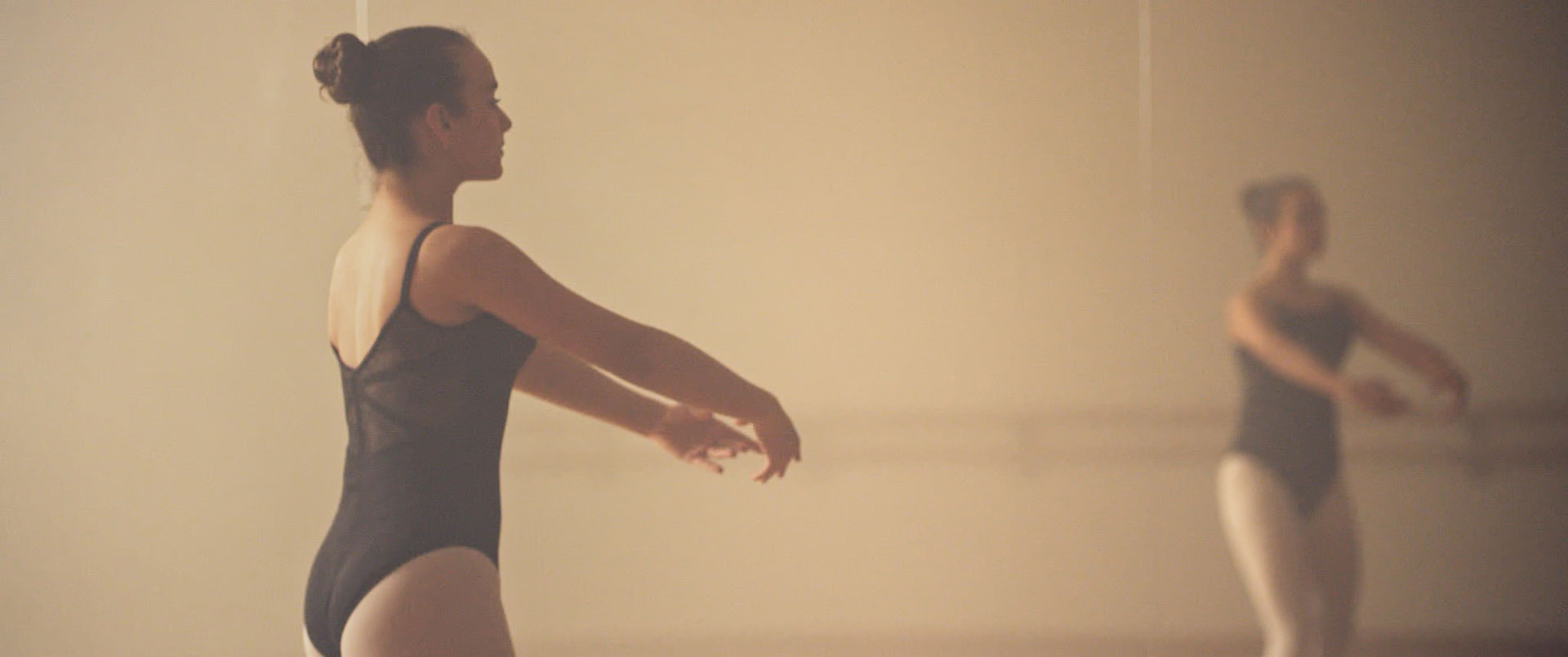 This beautiful shot of a majestic ballet dancer, by cinematographer Ami Bornstein, was subtle in light, composure and movement. 
With such a delicate scene it was important to respect the energy and ambience already found within the frame. Plus the lighting was relatively flat thanks to the use of a smoke machine on set. 
My starting point was the original ungraded log footage. From there I adjusted the exposure and the primaries to bring out the subtle colour Tones of warmth. 
After adding more light to the scene I was presented with an area that blew out its highlights. So I added a tracked window around the problem area and decreased exposure within that specific zone. 
The shot was completed by a subtle, soft vignette that reduced light in all four corners. This helps focus the eye of the viewer towards the most important part of the shot – the ballet dancer. 
Only colour correction was needed for this shot. No grading necessary.  
Camera used: RED Raven