Popular nature documentaries, like "Blue Planet" or "Frozen Planet" often use colour as a storytelling tool to convey the intense beauty and unique environments that exist within nature.
Colour grading can be used by documentary filmmakers to help highlight changes in seasons and weather, or to exaggerate the natural colour and hues found in animals, birds, or plants. And just like in narrative films, colour can be used to help make scenes more dramatic, more peaceful, more dangerous or more beautiful. Colour might also be used to represent certain themes such as the temperature or climate of the environment being filmed.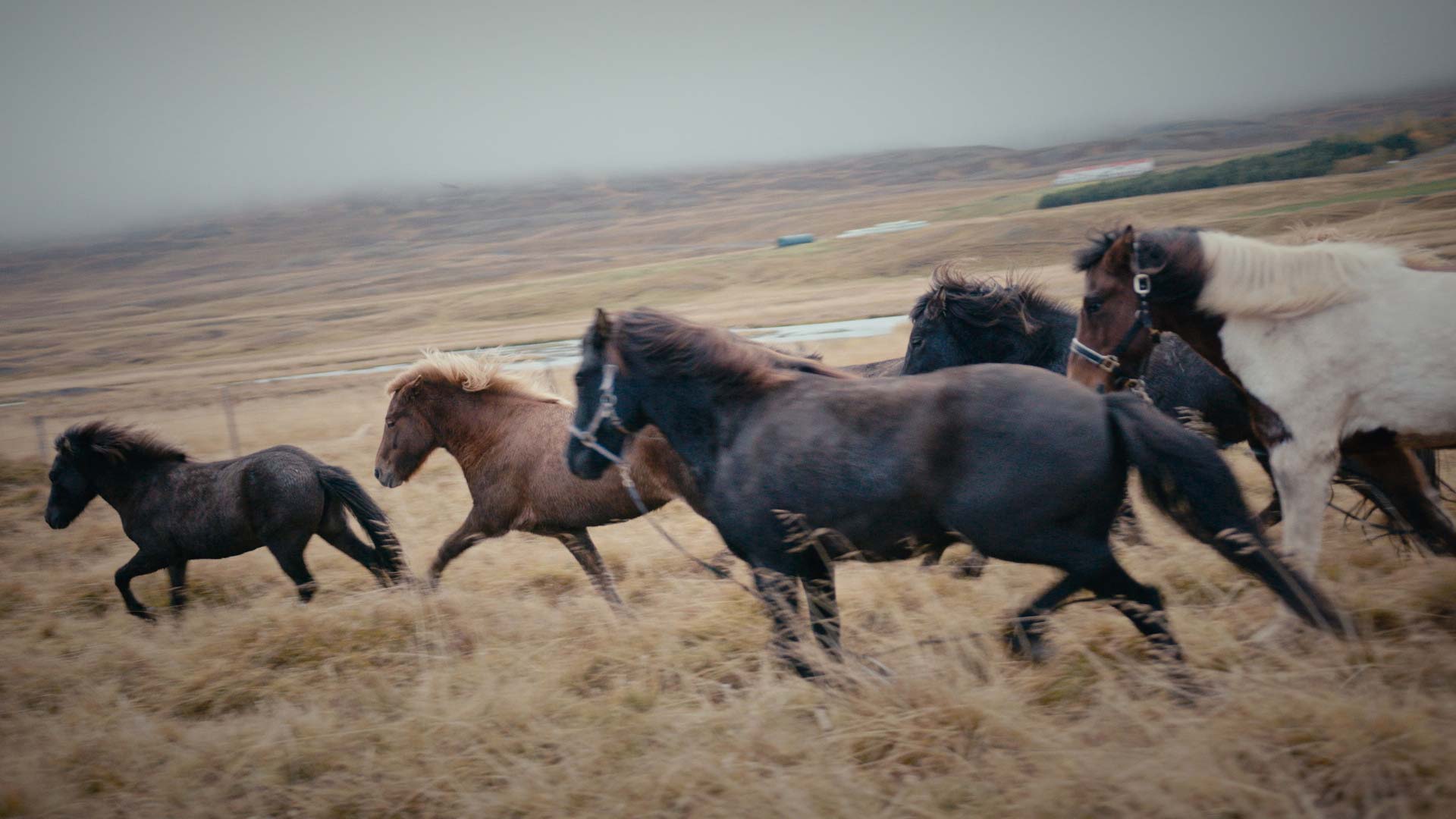 Colour Correction in Nature Documentaries
Colour correction is also commonly used in nature documentaries. Filming outdoors, often for long periods of time, the filmmaker has no control over the lighting. The crew may be filming different shots, for the same scene, over several days or weeks.
When pieced together, for the final documentary to be believable it needs to look coherent and aligned. All the shots in a scene need to have perceivably matched colour and exposure. Otherwise the film may look more like a montage of shots cobbled together, rather than a well structured film with a clear purpose and story.
Colour Graded Nature Scene
In the video on this page I'll show you how we colour graded a scene with wild horses in Iceland, shot by talented cinematographer Martin Flindt.
Filmed on a Canon C200 cinema camera, the environment presented many (wonderful) challenges for the colour grade. I had to carefully consider the mood of the scene, and how to retain and bring out the best of the raw beauty found in the natural Icelandic outdoors.
In situation like this, less is often more.