Name: DP: LACOFILM Category: TV Commercial
This beautiful home schooling sequence was filmed using one of Hollywood's most loved cinema cameras – the Arri Alexa Mini.
This smallish camera (it's small for a cinema camera) has been used on many big budget films over recent years, including Bladerunner 2049, Joker and Green Book.
Starting off with such high quality log footage is a dream for many Colourists. But regardless of whether the scenes were captured using a high-end cinema camera, or a low end prosumer video camera, the colour science and image data available within each shot needs to be fully understood in order to get the most out of the footage.
Choosing the 'film look'
For this short film I was keen to emulate the visual characteristics of the highly popular Kodak 2383 D60 film stock. This would help give the scene a 'cinematic', intensely atmospheric look and feel – far away from the harsher contrast and 'bright whites' typically employed in many TV commercials.
Kodak 2383 is a popular film stock used by many Hollywood films seeking to produce a breathtaking visual aesthetic featuring rich blacks and neutral highlights. Films such as A Beautiful Mind, Cloud Atlas and Dunkirk all used Kodak 2383.
Creating the 'look'
First of all, after importing the footage into DaVinci Resolve,  I converted the raw ARRI LogC footage into the Rec.709 Output Colour Space, and set the Output Gamma to Cineon Film Log. 
I used Rec.709 as the primary distribution for this film was going to the web. I used Cineon as the Output Gamma as this is necessary to prepare the footage for the Kodak 2383 print emulation. Adding the print emulation without this step would lead to an unwanted, overly dramatic exposure and contrast ratio.
At this stage the footage is looking a little flat, so I added new nodes for the Kodak 2383 print emulation module, and manual adjustments to my HDR palette and primaries. I also cleaned up the highlights by desaturating the brightest parts of the image, such as the windows.  
And finally I introduced a small amount of 35mm film grain to each shot within the scene to lessen the 'digital look' and subtly add a more robust character. Although this was one of my final steps, the grain was added to the start of my node tree to ensure the rendering of grain inherited all of the attributes from the previous enhancements.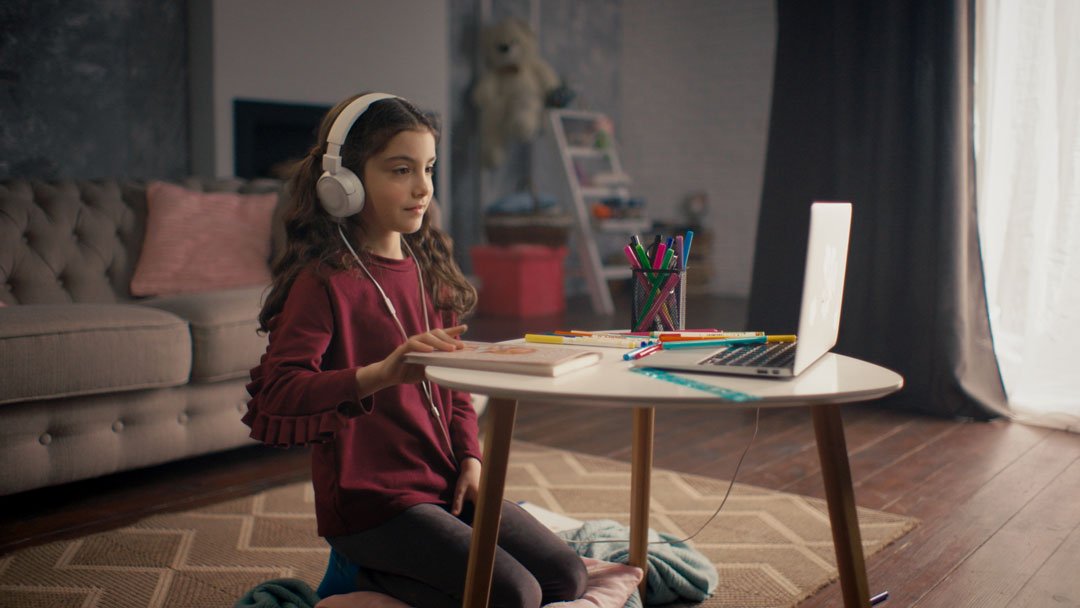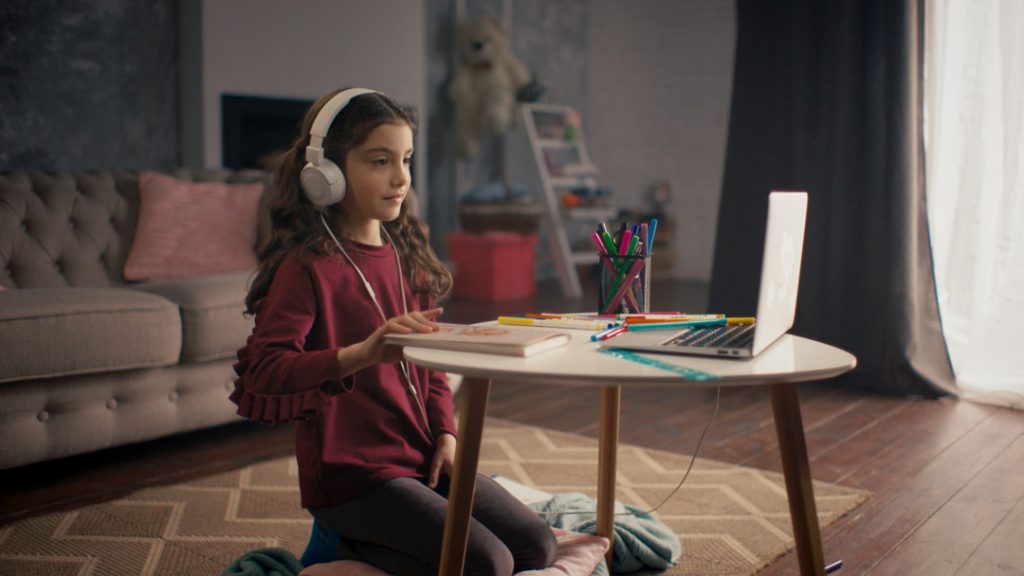 Future posts
The high price of purchasing or hiring an Alexa Mini is out of reach for many smaller budget productions and independent film projects. In future posts I'll walk through the process of creating the same look using different, less expensive cameras.
DP: LACOFILM