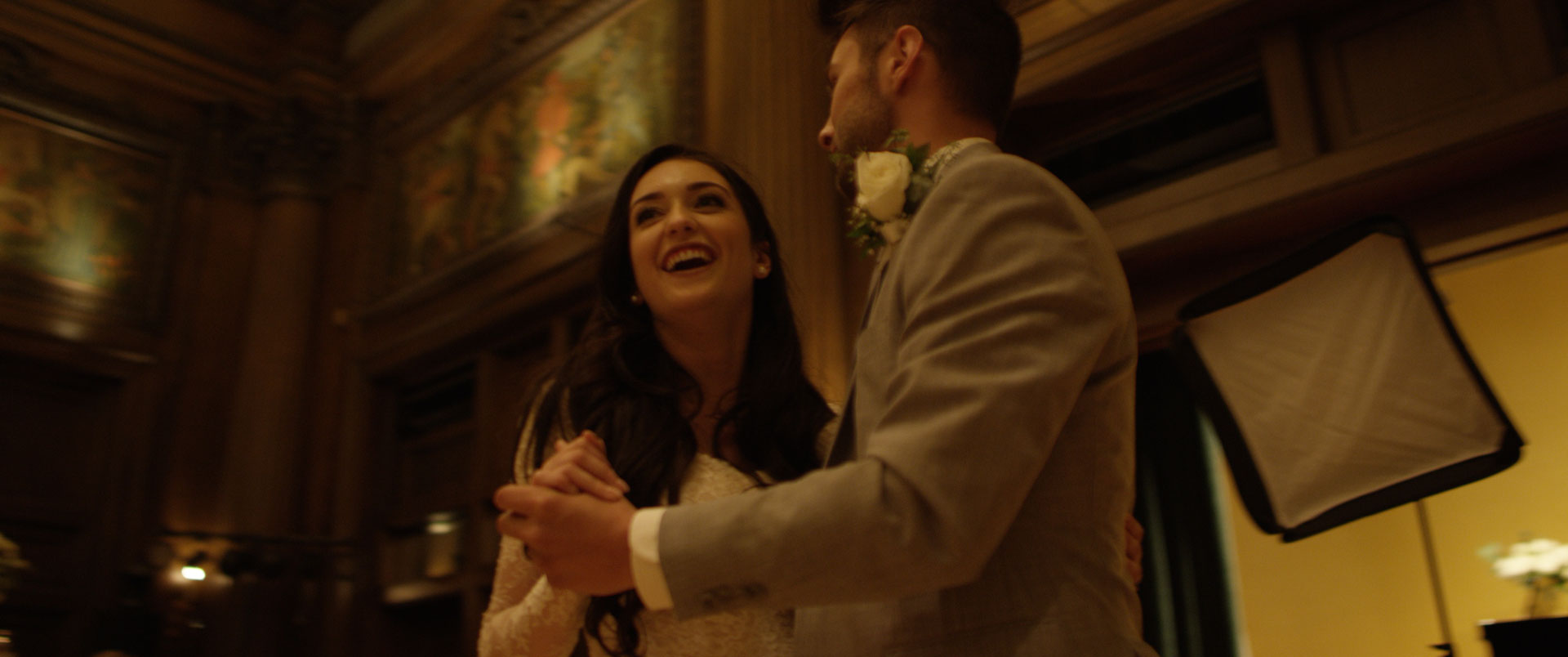 This beautiful still is from a sequence that was shot for a couple's romantic wedding reception. However it wasn't correctly colour balanced before filming began. This resulted in an undesirably intense yellow colour cast on the footage. The scene was also shot in a room with relatively low light, crushing the blacks and reducing the contrast levels that were available out of the can.
To help fix this, and remove the yellowish tint, I investigated how much colour information was retrievable from the scene. Once analysis was complete I was able to implement a robust colour correction process and pull back details form the shadows. I also reduced the intensity of the areas that were too hot (aka blowouts, highlights).
The end result is a scene that is much more balanced, detailed and elegant.