I had the pleasure of working with the award-winning film director, Naeem Mahmood, on an exciting new short he had shot with the super talented writer, Paul Chiedozie.
I was hired to produce a unique, stylised look (colour grade) for the film to support it's dark, abstract narrative.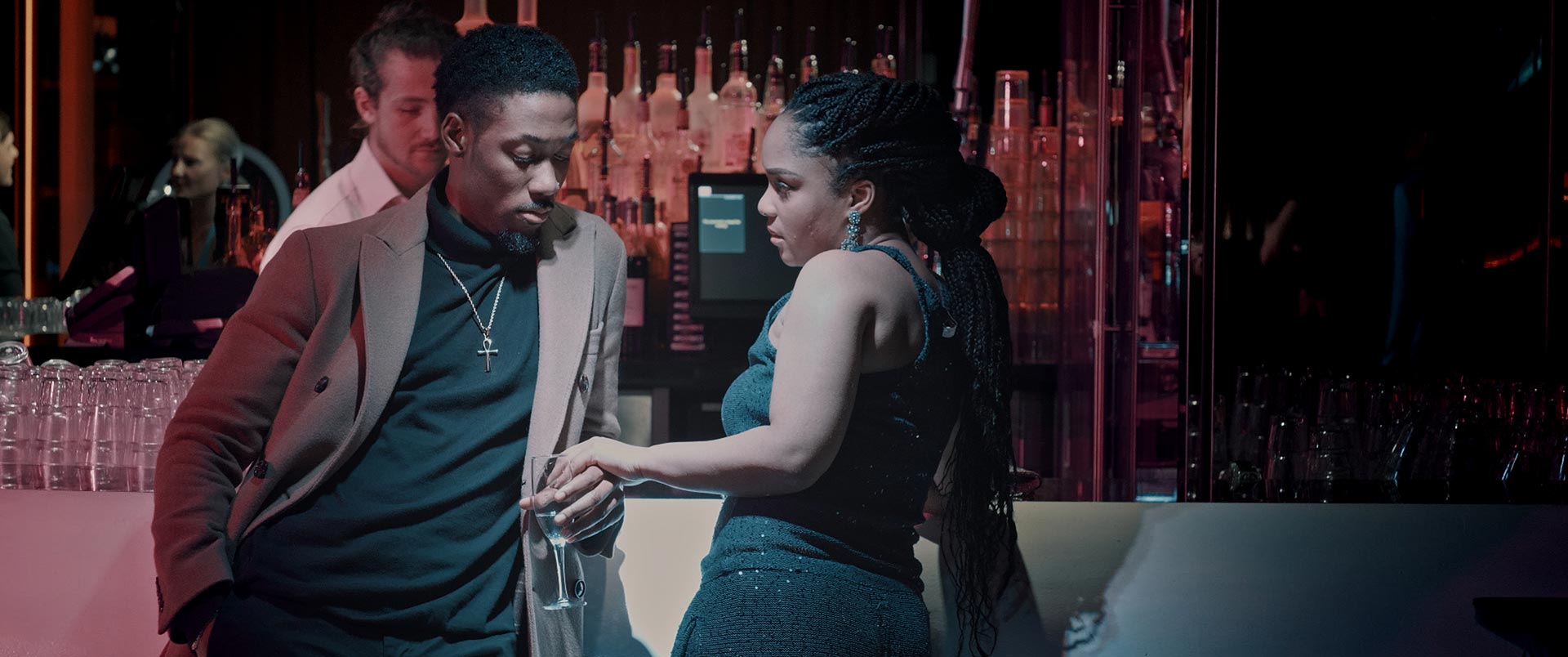 Colour Grading Challenges
Some of the main challenges in this short film were colour balancing and colour correcting hundreds of shots against each other, often filmed in some very challenging low-light environments.
Once the shots were balanced and corrected we were then able to explore creative ways of complimenting the underlying narrative with dark, moody colour palettes for each scene.
The wide range of looks across the film were fun to produce and I'm really pleased with the overall grade we pulled off. Looking forward to seeing the film released in the coming months.
"A black woman plagued with issues of self-love and acceptance finds herself drawn to a mysterious social media app that promises to cure her insecurities – one that comes with its own price."
Director: Naeem Mahmood, Paul Chiedozie.
Written by: Paul Chiedozie
Colourist: Matt Mahmood-Ogston
Camera: Blackmagic Pocket Cinema Camera